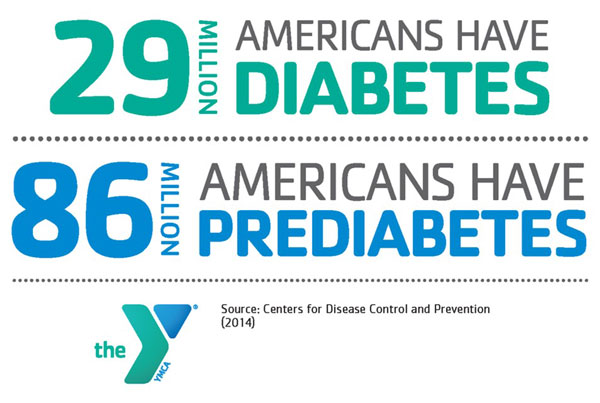 About diabetes
Diabetes is a serious condition that causes blood sugar levels to rise higher than normal. Type 2 diabetes is the most common form of diabetes. 
Prediabetes occurs when blood sugar levels are higher than normal but not high enough for a type 2 diabetes diagnosis. Risk for developing type 2 diabetes may be reduced or eliminated by weight loss, healthier eating and increased physical activity. 
Prediabetes may be reversible; diabetes has no cure.
Diabetes facts
The Centers for Disease Control and Prevention have been involved in extensive research on prediabetes and diabetes in the United States. Their findings suggest that this disease continues to be a growing issue for people of all ages and backgrounds. Review diabetes facts.
Recommended reading
Read articles from national media that discuss diabetes prevention and the YMCA's Diabetes Prevention Program. 
Recipes
Try these recipes to create delicious meals that can help prevent or lower the risk of diabetes.
Additional resources