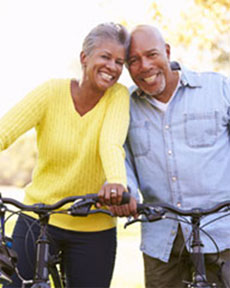 According to the CDC, the population of older adults is growing, by 2050 there will be nearly 89 million older adults in the United States, more than double the number in 2010.
In the state of Minnesota, one in 11 people aged 45 and older are experiencing memory problems that worsen year over year.
The CDC reports 31 percent of adults ages 65 and older had no leisure-time physical activity in the past month and older adults have the highest rates of poor physical health and activity limitation compared to other age groups.
According to the National Institute on Aging, more than two million people over the age of 65 have been diagnosed with depression or social isolation.
The YMCA of the Greater Twin Cities, a leading nonprofit dedicated to strengthening communities through youth development, healthy living and social responsibility, addresses the needs of the growing aging population to help them find fitness, friends and fun for a fulfilling life.
The National Institute on Aging states 10,000 people become eligible for Medicare daily, a rate likely to continue over the next 20 years. Physical, mental and emotional health is important as people age to prevent injuries and reduce the risk of dementia and depression. With a focus on healthy aging, the YMCA addresses all aspects of wellness and helps older adults stay active physically, mentally and socially.
"The Y offers health and wellness programming tailored to seniors at every fitness level," said Glen Gunderson, president and CEO of the YMCA of the Greater Twin Cities. "Our goal is to help every one of our ForeverWell participants live a healthy, connected and fulfilling life."
YMCA Thrive Awards
At the 14th annual Gathering, one of the state's largest and fastest growing annual events for active older adults, Y members were recognized for their commitment to healthy living. The Thrive Awards recognize YMCA members who
Reveal the impact of exercise on overall health and wellness
Volunteer regularly within the community
Model and embrace inclusion, compassion and diversity
Strengthen others
Prove perseverance in some area of their life
Watch a 77-year old woman whose joyful persona greets all newcomers to class and has created a real sense of family and makes sure members who are ill or struggling stay connected to the Y. Annemarie's Story
Learn how a 77-year old Kurdish immigrant, who along with his wife, have made the Y their second home by literally coming in the morning and leaving late afternoon every day, staying fit and making friends. Ali's Story
Discover how an 86-year old retired teacher whose dedication to staying fit brings her to the Y every day and how she is aging with grace and strength. Jane's Story
See how an 85-year old man, who has been involved with the Y since he was a child attending camp, dedicates himself to the community. Daryl's Story
The Y participates in the Silver&Fit, Silver Sneakers® and Renew Active programs for Medicare-age members and encourages people to check with their insurance provider to determine if they are eligible. Health and fitness offerings for seniors include cardio classes like Zumba Gold, Aqua Zumba, line dancing, group cycling, circuit training, water exercise classes, yoga, walking clubs, and Tai Chi. Recreational activities include pickleball, book clubs, potlucks and field trips. 
Because the YMCA is a leading nonprofit committed to helping seniors thrive, financial assistance is available to those in need. To learn more about the Y's programs, please visit ymcamn.org.