Advisory Board
Andrea Brubaker
Andrea is a specialist at the MN ADOPT HELP Program where she serves adoptive, foster and kinship families. She believes in the transformative power of natural spaces on mental health simply by the immersive experience itself, and through the development of skills of self-reliance, leadership, and resilience building. Andrea joined the BOLD/GOLD Board in 2016 and has loved being a small part of growing this amazing program alongside her community. Andrea is passionate about social and racial justice issues, and is energized by the Bold and Gold Program's initiative to make the outdoors more accessible to marginalized communities of color.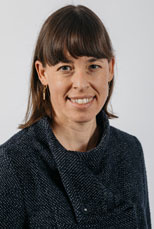 Ann Cleaveland
Ann Cleaveland is a senior leader and business manager with fifteen years of experience in philanthropy, non-profit management, and industry. She currently serves as the Executive Director of the UC Berkeley Center for Long-Term Cybersecurity (CLTC), where she is responsible for stewarding a strategy to fulfill the mission of a multi-disciplinary research center and growing key partnerships. Prior to joining CLTC, she was the Senior Director of Strategic Planning at the ClimateWorks Foundation, where she led multiple initiatives focused on supporting a large, philanthropic collaborative in a more strategic, effective, and science-based response to global climate change. 
Earlier in her career, Cleaveland built programs and operations at several companies, including Lucid Energy Technologies, TCHO Ventures, and Backroads. Ann received her B.A. from Rice University and her MBA in sustainable management from the Presidio Graduate School, and she is fluent in Spanish. 
Ann was a member of the YMCA Camp Widjiwagan trail staff from 1995-2001. She serves on the BOLD & GOLD board in order to support its mission to develop the next generation of positive, confident, inclusive leaders in our communities and believes that all kids should have the opportunity to build courage, compassion, leadership, and wilderness skills through fun and transformative experiences at camp.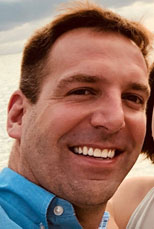 Eric Fotsch
As an outdoor enthusiast, educator and coach, I cannot think of a better way to use my time and talents than to bring more youth to live, love, learn and experience the outdoors through BOLD and GOLD.  The camp setting has the amazing capability to teach one about themselves, others and ,the way in which we challenge ourselves, communicate and lead.  I founded the King Leadership Camp (KLC) in 2004 and in 2016 merged KLC with BOLD GOLD to open more opportunities for our youth leaders.
Growing up in St. Paul and spending my summers on the St. Croix River I cherished my time on the water.  I still boat on the St. Croix River almost every weekend in the summer.  My other activities include enjoying time with my three beautiful daughters, running, biking, camping, basketball, exercise and coaching many sports at all levels.  I was a 4th grade homeroom teacher in the St. Paul Public School District at Webster Magnet Elementary (later named Barack and Michelle Obama Service Learning Elementary).  I am now the Director of Field Experiences at Metropolitan State University, School of Urban Education.   At the School of Urban Education I place all student teachers and assign placements for practicum and observation hours.  This job allows me to connect and build relationships with many schools, hundreds of programs, and thousands of students all achieving amazing work for our youth.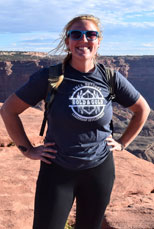 Gail Fridlund
I grew up playing, learning, and exploring the outdoors through paddling, camping, or just playing in the dirt. Starting at Camp St. Croix as a 9 year old, I spent 10 years as a camper & staff member. King Leadership Camp taught me to be deeply connected to my community. Through that work, I became enamored with the thought of spending my life working with kids and the outdoors. I have worked with many outdoor organizations prior to joining the Science Museum of Minnesota full time, and have enjoyed the outdoors on my spare time. I serve on the board of BOLD & GOLD because I believe that every young person deserves the opportunity to connect with the world on their own terms, and we get to help open doors to make that happen.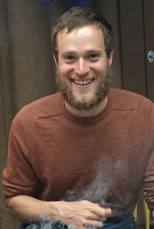 Mike Habermann
I believe that outdoor travel transforms people and inspires environmental stewardship. I serve GOLD and BOLD to give all youth that opportunity.
I grew up immersed in Montana's rivers and cultures. Working at YMCA Camp Widjiwagan, I guided canoe and backpack trips for teenagers. In 2016, I led a 38-day trip on the Coppermine River to the Arctic Ocean. I now work in healthcare technology. My recent projects have included time in Puerto Rico, Colorado, and Minnesota.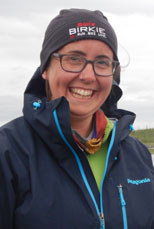 Suzanne Taylor
I have always loved canoeing, but just started going to the Boundary Waters this year (I definitely see what all the hype is about!) I currently spend my days constructing projects and snowshoeing with high school students and my evenings teaching swimming at the Blaisdell YMCA. I am incredibly honored to be a part of the BOLD & GOLD community. I have led groups of incredible teens in wilderness experiences through Camp Manito-wish YMCA in Wisconsin, the Minnesota Department of Corrections, Big City Mountaineers, and Northwest Passage High School, where I currently work. I love to hear the very relatable stories of growth, adventure, portaging, and mosquitos from BOLD & GOLD trips! I'm inspired to support the program because the world of outdoor trips will only get better when more youth can take on leadership roles.