Nicole Weninger ~ Jazz, Camp Director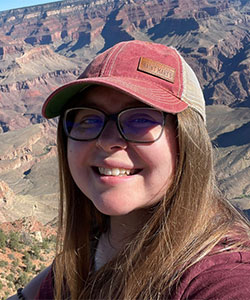 Nicole Weninger, otherwise known as Jazz, is the Camp Director for YMCA Day Camp Oxbow. Since her start with the YMCA of the North, Rochester, Nicole has launched several new programs:
Summer 2022: School-Age Summer Care in partnership with the University of Minnesota, Rochester
Fall 2022: Assisted with adult fitness and meditation classes
Academic year of 2022-23: YMCA Leadership Academy, now Camp Leadership, in four Rochester middle schools in partnership with the Rochester Public Schools
Summer 2023: Launch of YMCA Day Camp Oxbow in partnership with the Olmsted County Parks
Nicole is an avid reader, crafting fanatic, a travel bug, and lover of the outdoors. When she is not working with your campers, you can find her hiking in the bluffs or working on a new art project. Her favorite part of Camp Oxbow is spending time with the campers and taking them on hikes on the Oxbow Park trails. 
If you have any questions about camp, registration, bussing, or before/after care, please contact Nicole at campoxbow@ymcamn.org or call at 507-215-8395. 
See you at camp!