This day camp experience saw its first summer in 2023! Through a fantastic partnership with Olmsted County Parks, the YMCA of the North has worked to provide a unique outdoor experience for youth on public land at Oxbow Park and Zollman Zoo located in Byron, MN just fifteen minutes outside of Rochester.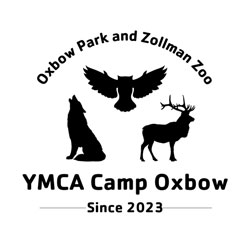 Yes, you read that right: Camp Oxbow has a zoo on its premises! The Zollman Zoo houses over 80 individual animals and 30 different species, all native to Minnesota. Campers attend naturalist classes every week to learn about the animals and the behind the scene operations of Zollman Zoo. Campers also participate in Traditional Camp activities such as archery, arts and crafts, fort building, and more.
In its inaugural season, Camp Oxbow served close to 400 campers in grades K-6. The YMCA of the North is excited to partner with Olmsted County Parks to once again offer Camp Oxbow beginning in June 2024. Be on the look out for camp registration information and be ready to participate in day camp activities, Specialty Camps, and camp songs!