As a Freshman coming to the University of Minnesota, I saw the University YMCA as an opportunity to work in the Twin Cities community and utilize the values and skills I had obtained from my past experiences with the YMCA. I was able to find a community within the University YMCA  where I felt welcomed, respected, and important. This experience helped me handle the immensity of the University of Minnesota that was intimidating to me a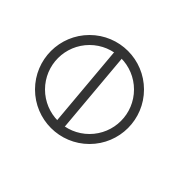 s a young college student. 
As my experience and excitement grew within the UY, I was given leadership opportunities that helped show me how much the UY does not only for our surrounding community, but for the growth of our community within. My drive to make a change in the Twin Cities community expanded to the desire to help my peers grow and make the same efforts I have made. Among many things, the
UY has taught me how to accept difference on all levels, deal with adversity, and how to be a cause-driven equity leader. 
The UY is continually developing student leaders of many types, and I am honored to have been a part of it. With graduation approaching, the UY will serve a very important part in the future direction I take. All of the skills I have learned through my experience at the UY will help me succeed at the next level, and will help me shape my decisions and actions in a positive manner.