The holiday season is a time to reflect on and give thanks for what we have, celebrate with the people we love, and give back to our community.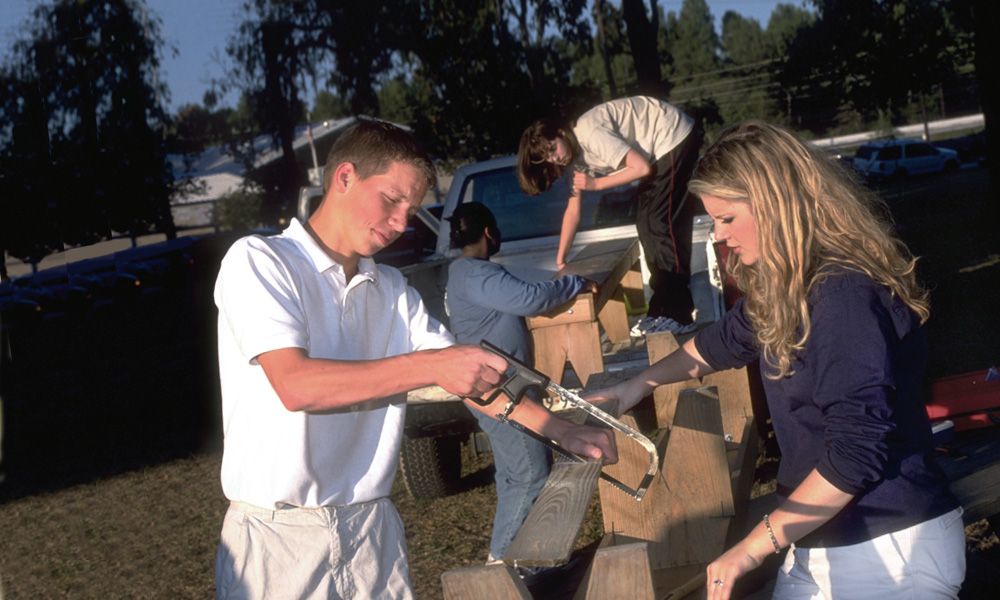 In the season of giving and receiving presents, one of the best gifts you can give others is your time. If you're looking for a way to get involved this year, consider volunteering.
Tips for finding the right opportunity
The best volunteer experiences happen when you put your talents, skills and interests to work for others. Gathering friends and family to volunteer together makes the experience even more fun – and provides time to connect during the busy holiday season. Think about what you and your friends and family enjoy doing together, and use these tips for finding the right opportunity:
Start looking now. The supply of volunteers around the holiday season can sometimes exceed the need. Start searching early for a volunteer project you're interested in, and secure your spot to avoid missing out.
Get creative. Serving and delivering meals is a popular holiday gig, but there isn't enough room for everyone to participate in the same projects. Check out the 2013 Holiday Volunteer Guide from Hands On Twin Cities to find a wide variety of opportunities all over the Twin Cities area.
Volunteer from home and on your own time. Having trouble finding a time that works for everyone? Baking cookies, making holiday cards and coordinating an Adopt-A-Family project are just a few ways you can volunteer on your schedule and even from your own home.
Rally coworkers, family and friends to participate. Are you gifted at planning and organization? Often people who want to volunteer are held back by simply not having the time or organizational skills to find an opportunity and get a group together. Take the lead and invite friends – or ask someone who is great at planning to help you.
Consider volunteering year-round! The holidays are a great time to give back to those in need – but nonprofits around the Twin Cities area are in need of volunteers all year long. Kick start your volunteer work in December, and then find ways to build it into you schedule throughout the year.