Cultivate your green thumb year round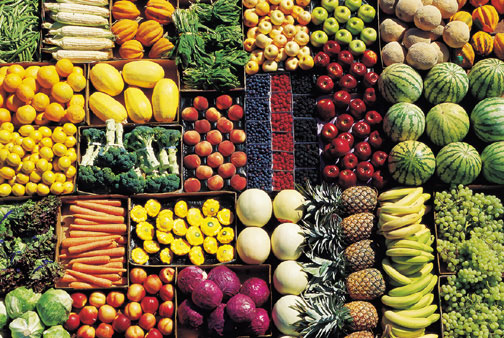 Think you can't grow fresh produce in the Twin Cities during the winter? Think again! There are many foods you can easily grow in your house year-round. All you need is a pot, some soil, an indoor space with sunlight, a good memory for watering, and some veggies from the store.
Here are a few ideas to get your indoor garden growing:
Garlic scapes
These are the green shoots (flower stalks) that grow from garlic bulbs. To grow, place a few garlic cloves from the grocery store (pointed tip facing up) with soil in a pot. Give the garlicky greens a sunny windowsill and a regular watering. When the green shoots sprout and begin to curl into coils after about a week, snip with a scissors and enjoy on soups, salads, and baked potatoes. Learn more about the health benefits and get a recipe for using scapes at Chatelaine.
Green onions
Also known as scallions or spring onions, green onions purchased at the supermarket are easy to recycle. Trim the green part of the onion off, put the white, root-side down in some soil, and ensure your pot gets sun and water. In a few weeks, you'll have green onions for picking—or just snip off the greens to use as garnish. In addition to saving you money, the vitamins and minerals in green onions support bone, eye, and heart health!
Herbs
To fill your home with your favorite fragrant herbs—just make a trip to the gardening center to buy baby herb plants, bring them home, and give them a little TLC. Here's a quick guide on which herbs to harvest, based on how hard you want to work: