Get into the spirit of the games by trying one of the events yourself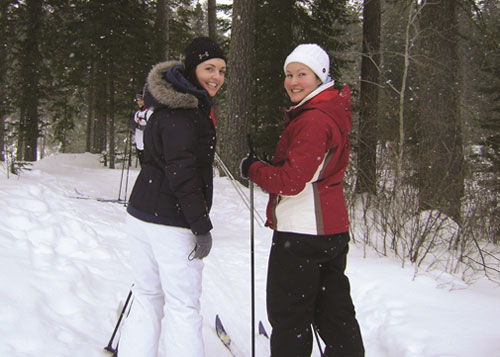 Millions of Americans are tuning in to catch the Winter Olympics in Sochi. With events like alpine skiing, cross-country skiing, curling, figure skating, luge, ice hockey, and more—snow and ice is required. And with no shortage of the conditions and climate needed for Winter Olympic events, it's possible to try your hand at some of the sports right here in Minnesota.
Metro area parks offer oodles of outdoor activities to enjoy all winter. Local park systems offer lessons, equipment to rent, and spaces to enjoy Winter Olympic sports like:
Cross-country skiing
Downhill skiing
Ice skating and hockey
Sledding ("luge" is the French word for sled)
Snowboarding
Check out activities and locations from the Minneapolis Park & Recreation Board and the Three Rivers Park District.
If participating in outdoor winter activities isn't really your thing, you can head indoors for curling—a sport where players slide stones across a sheet of ice toward a target. Minnesota is home to largest curling club in the country, the St. Paul Curling Club, where you can stop in to watch live curling games.
Or, you can slide onto the ice without breaking the bank, and learn to curl from:
Whether you watch the Games on TV, or try one of the events yourself, make it a goal to celebrate the Olympic Movement all year long:
To contribute to building a peaceful and better world by educating youth through sport practiced without discrimination of any kind and in the Olympic spirit, which requires mutual understanding with a spirit of friendship, solidarity and fair play.
A simple way to stay in the Olympic spirit is to commit to a like-minded organization in your community—for example, the Boys & Girls Clubs or the YMCA.