Ideas for getting more steps (or pedals) in during the week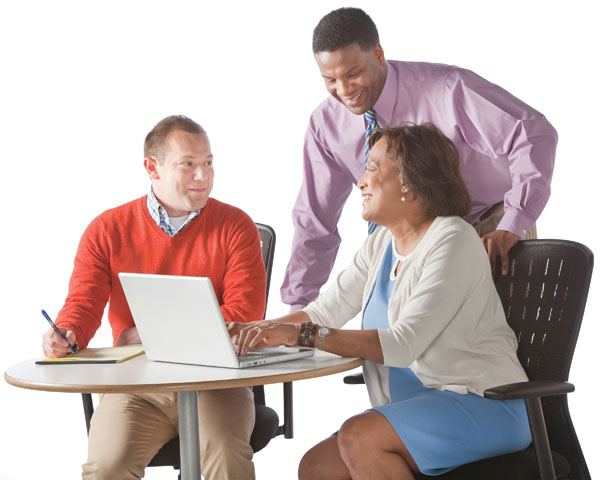 You've probably noticed more and more people wearing technology—especially on their wrists. Aside from smart watches, a common wearable technology is an activity tracker, which logs health metrics like physical activity, fitness levels, sleep and calorie consumption.
Designed to do just what the name implies, these devices make it clear how much, or how little activity you get. And if you're someone who works in an office or other sedentary job, it's painstakingly clear how difficult it is to get enough physical activity throughout the day.
If you're striving to build more steps into your day, try these tactics to up your activity levels during the work week:
Facilitate walking meetings
Why sit around a conference room table if your meeting only requires conversation? Around the office, in the skyway, or on the sidewalk—summer is a perfect time to make meetings mobile. If your meetings are tied to projectors and whiteboards, try and head out for a walk during lunch.
Catch a ride on public transportation
Getting to work by bus or rail builds more steps into your day via walking to and from your stop, home and the office. You can also try bike commuting for an extra boost of weekday activity. These options might take a little extra time, but it's time spent burning calories.
Take the stairs
In the morning, at lunch, between meetings and at the end of the workday—skip the elevator and head for the stairwell. If you work in a high-rise and your office is on a high floor, try taking the elevator to four floors below your office and work your way up to walking more flights over time.
Plan active team outings
Next time your manager mentions a team-building outing, volunteer some active options. Try a walking or biking tour. Walk as a team to your destination. Play yard games at a department picnic. Go canoeing or try rock climbing. The options in the metro are practically endless!