April is a great time to give back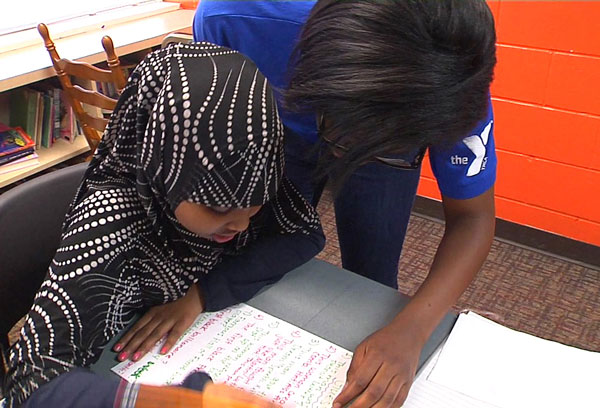 This month is designated as National Volunteer Month, and National Volunteer Week is April 10-16, 2016. It's the perfect time to find a way that you can lend your time and talents to a cause that's important to you. In addition to feeling great about helping others, HelpGuide.org cites several volunteer benefits, like:
Making new friends and contacts
Keeping your mind and body healthy
Learning new skills
At the Y, individuals and families who volunteer can realize the above benefits through several meaningful opportunities, by:
Joining a special committee that matches your skills or interests
Coaching a sports team or teaching a class
Helping with fundraising efforts to ensure that essential programs and services are accessible to everyone in need
Getting involved with a mentoring or tutoring program to help motivate and encourage youth to reach their potential
More than 7,800 people give back to their communities by volunteering at the YMCA of the North. Here are two inspiring stories from local Y volunteers:
Demetria is leading a team of University of Minnesota student volunteers to provide academic and social support to youth in the community. Watch her story to see the rewarding experience it is to be a Y volunteer.
David works as a fitness and ForeverWell volunteer at the St. Paul Eastside Y. See him in action as party of the Y family.
This April, consider celebrating National Volunteer Month and Week by finding a volunteer opportunity. Check with your local YMCA for volunteer positions, or you can use a free matching tool like Hands On Twin Cities to find an available volunteer gig that best matches your interests.