YMCA grant helped change student lives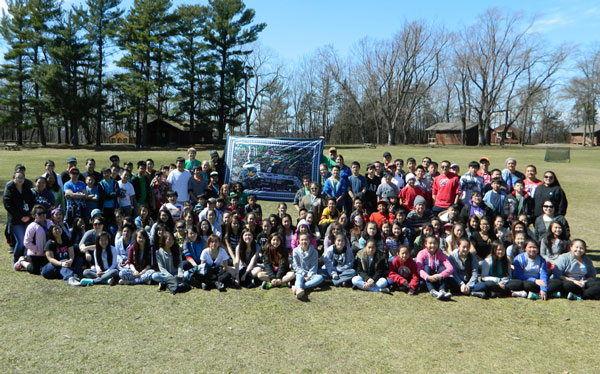 For many people, camp conjures up memories of positive experiences. At the YMCA, there is no shortage of transformational camp stories to share. Following is one such story, shared by Hart Olson, Outdoor Education Program Director for YMCA Camp St. Croix.
For the Community School of Excellence of St. Paul and its population, the word "camp" has extremely negative connotations. This school's students and staff population is almost exclusively Southeast Asian, many of whom are recent immigrant refugee families from refugee camps in Thailand.
A grant from the YMCA enabled the school's student support specialist, Tou Ger Bennett Xiong to share an out-of-classroom educational opportunity with 101 middle schoolers and 21 staff members.
Tou Ger Bennett Xiong says, "It was truly an experience of a lifetime for our student leaders. For some it was their first time being away from home and at a camp setting. For others it was their first time sleeping in a sleeping bag. Whether the activity was archery, wall climbing, outdoor survival skills, sleeping in a cabin, putting together a simple pita sandwich, or eating s'mores, it was a first-time experience for many of our kids. You change lives!"
During their time at Camp St. Croix, the students worked on teambuilding, environmental education and other character-building activates. At the end of their time at Camp St. Croix, the school presented Camp St. Croix with a beautiful, hand-stitched, "Pad Ndau" story tapestry depicting the journey of refugees being chased from Laos and into refugee camps in Thailand.
This experience transformed the mental, emotional and physical definition of the meaning of the word "camp" for these students—and it wouldn't have been possible without financial assistance from the YMCA. You can help support us in creating meaningful and memorable experiences like this with a financial gift.