by the Chef Marshall O'Brien Group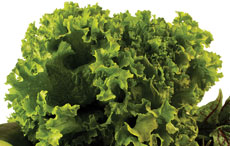 This tasty snack is satisfyingly crunchy, and kale is high in vitamins A (beta-carotene), C and K. Unlike regular potato chips, these are baked with healthy monounsaturated fat, and, at about 153 calories per serving, contain about half the calories of most typical snacks.
Ingredients
3 cups kale 
1 tablespoon olive oil 
1/2 teaspoon garlic powder 
1/2 teaspoon ground cumin 
1 teaspoon smoked paprika 
1/2 teaspoon onion powder 
1/8 teaspoon cayenne pepper, optional 
1/4 teaspoon salt
Directions
Preheat oven to 400 degrees. 
Remove stems from kale and tear leaves into bite-sized pieces. Wash kale thoroughly; dry and place in a large bowl. 
Add olive oil; gently mix with hands until kale is completely coated. 
Combine garlic powder, cumin, paprika, onion powder, cayenne pepper (if using) and salt; add to kale and gently mix to coat each piece. 
Place kale leaves in a single-layer on a foil- or parchment-lined baking sheet, making sure kale does not overlap. 
Bake for 10-11 minutes, until chips are crisp
Let sit for 5-7 minutes, until at room temperature.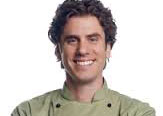 The Chef Marshall O'Brien Group is a dedicated assembly of professionals based in Minneapolis, Minnesota, committed to the goal of using nutrition to get kids and families to lead happier, healthier lives.