by the Chef Marshall O'Brien Group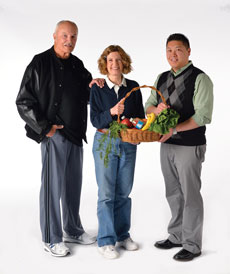 This colorful and easy dish is not just for breakfast. With its hearty serving of protein, vegetables and healthy fat, it makes a great "breakfast for dinner" option, too! Depending on how spicy your family likes their food, you can reduce the heat with a smaller amount of jalapeño pepper or kick it up a notch by leaving the seeds in the peppers.
Serves 4
Ingredients
1 tablespoon olive oil
1 tablespoon fresh garlic, minced
1/2 cup yellow onion, diced
1 tablespoon jalapeño pepper, seeded and minced
1 medium beefsteak tomato, diced
1-15 ounce can low-sodium black beans, drained and rinsed
1/2 teaspoon ground cumin
1/2 teaspoon smoked paprika
4 large eggs
1/8 teaspoon kosher salt
1/8 teaspoon black pepper
1 avocado, sliced
1/2 cup cilantro sprigs
1 lime, cut in wedges
Directions
Preheat oven to 450 degrees.
In a cast iron skillet or large ovenproof sauté pan, heat olive oil on medium-high heat.
Add garlic, onion and jalapeño pepper and sauté until softened, about 3-5 minutes.
Add tomato, stirring occasionally until the tomato starts to break down, about 2 minutes.
Add black beans, cumin and paprika and bring to a light simmer.
Create a well in each quadrant of the pan. Carefully drop an egg in each of the four wells.
Season with salt and pepper and bake until egg whites are set, about 5-7 minutes. Bake longer if firm egg yolks are desired.
Serve with a garnish of avocado, cilantro and a lime wedge.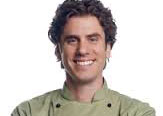 The Chef Marshall O'Brien Group is a dedicated assembly of professionals based in Minneapolis, Minnesota, committed to the goal of using nutrition to get kids and families to lead happier, healthier lives.