By the Chef Marshall O'Brien Group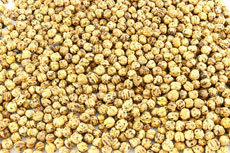 This crunchy treat is perfect for the road or the trail. Package in individual portions for a quick, satisfying snack.  For a little extra heat, add cayenne pepper when adding the spices. Lemon or orange zest can be delicious alternatives to the lime zest.  
Serves 6
Ingredients
2 15-ounce cans chickpeas, drained and rinsed
2 tablespoons olive oil
1 teaspoon ground cumin
1 teaspoon chili powder
1 teaspoon smoked paprika
1/2 teaspoon salt
1/4 to 1/2 teaspoon cayenne pepper, optional
Zest of 1 lime
Instructions
Line a baking sheet with foil or parchment. Preheat oven to 400 degrees.
Combine chickpeas, olive oil, cumin, chili powder, paprika, salt and cayenne (if using) in a bowl. Stir to evenly coat chickpeas with seasoning.
Place chickpeas on baking sheet and bake 35-45 minutes, until crispy. Stir occasionally during baking time.
Remove from oven and garnish with lime zest.
Cool completely and store in an airtight container. They will keep for at least a week.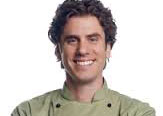 The Chef Marshall O'Brien Group is a dedicated assembly of professionals based in Minneapolis, Minnesota, committed to the goal of using nutrition to get kids and families to lead happier, healthier lives.