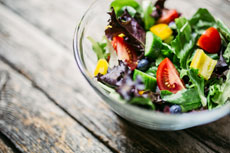 By the Chef Marshall O'Brien Group
This colorful combination of fruits and vegetables is perfect for a summer picnic—it's easy to make, keeps well and is wonderfully hydrating on a hot summer day!
Serves 6
Ingredients
1 cup red bell pepper, diced
1/4 cup radishes, thinly sliced
1 cup tart red apple, sliced or chopped
1 cup fresh blueberries
1 cup jicama, diced
1/4 cup fresh mint, finely chopped
1/4 cup olive oil
1/8 teaspoon salt, or to taste
Directions
Combine all ingredients and serve.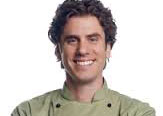 The Chef Marshall O'Brien Group is a dedicated assembly of professionals based in Minneapolis, Minnesota, committed to the goal of using nutrition to get kids and families to lead happier, healthier lives.