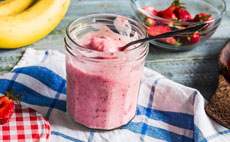 By the Chef Marshall O'Brien Group
Easy to make and a great way to enjoy those luscious summer berries! The icy texture of this treat makes it truly refreshing on a hot summer day. 
4 servings
Ingredients
3 bananas, peeled, cut in chunks and frozen
2 cups mixed berries, frozen
¾ cup water, divided
Directions
Pulse bananas and berries in a blender or food processor with ¼ cup water. Mixture will be very stiff so use spatula to stir.
Pulse again with an additional ¼ cup water and stir again; repeat process with small amounts of water until mixture is a smooth consistency. 
Serve immediately.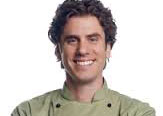 The Chef Marshall O'Brien Group is a dedicated assembly of professionals based in Minneapolis, Minnesota, committed to the goal of using nutrition to get kids and families to lead happier, healthier lives.