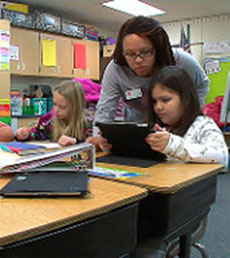 DoSomething.org, a nonprofit dedicated to enacting social change through young people, reports that young people who volunteer consistently score higher on scales measuring life satisfaction, civic engagement and academic success than those who do not.
According to the Corporation for National and Community Service, older volunteers report lower mortality rates, lower rates of depression, fewer physical limitations and higher levels of well-being.
According to the National Mentoring Partnership, youth at risk for falling off track are 55 percent more likely to enroll in college and 130 percent more likely to hold leadership positions when they had a mentor in their lives.
The YMCA of the North, a leading nonprofit dedicated to strengthening communities through youth development, healthy living and social responsibility, provides thousands of volunteering and mentoring opportunities that empower community members to give back and ensure that all youth, adults, families and seniors can thrive.
Studies show that volunteering provides mental and physical health benefits for people of all ages giving back to their communities, including lower stress, better heart health, lower rates of depression and an increased sense of purpose and meaning. Mentoring opportunities in particular are critical – studies show that young people who have a mentor are more likely to attend college and hold leadership positions. Among the volunteer opportunities available at the Y are several successful mentorship programs.
"Our communities are stronger because of volunteers and mentors who give their time and talent," said Hedy Walls, senior vice president of social responsibility for the YMCA of the North. "The meaningful relationships volunteers and mentors develop in the community are essential. They help us deliver YMCA programs and services to people of all ages, incomes and backgrounds."
The Y offers individuals and families opportunities to volunteer in a variety of ways that fit their schedules, interests and skills and meet the needs of the community. Some of these opportunities include:
Mentoring or tutoring a young person to help them build connections, develop new skills and reach their goals.
Sharing special or unique skills by coaching a sports team or teaching a class.
Helping with fundraising efforts to ensure that essential programs and services are accessible to everyone in need.
Getting involved with the Y through special community events like the Y Run that promote and support youth development, healthy living and social responsibility across the Twin Cities.
See how Bill stays active and social while fighting cancer by volunteering at the Y each week: Why Volunteer?: Bill's Story.
Discover how the Y provides opportunities beyond its four walls with the Friends Make a Difference program in the Forest Lake area, in partnership with the Lakes Area Youth Service Bureau and Fairview Health Services: YMCA Mentoring: Friends Make a Difference.
Learn how the Bridging the Gap program allows Y team members to build the next generation of cause-driven leaders by creating career connections for part-time team members of color: YMCA Mentoring: Bridging the Gap.
In 2016 more than 8,000 community members gave 161,277 hours of their time to help deliver the Y's programs and services so all can thrive. Learn more about volunteer opportunities and ways to support the Y's programs in the community. Groups who are interested in volunteer opportunities can reach out to volunteer@ymcanorth.org.