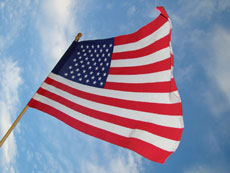 Minneapolis, MN – The YMCA of the North, a leading nonprofit dedicated to strengthening communities through youth development, healthy living and social responsibility, will offer veterans, active military members, and their families a $1 enrollment fee and no membership dues until January 2018 when they join the Y on Veteran's Day weekend.
For years, YMCAs across the nation have honored and recognized the dedication, sacrifice, and service of military personnel and their families. The YMCA of the North supports military families this November and throughout the year with programs and initiatives that improve their well-being and provide opportunities to connect with their communities.
"The YMCA is committed to supporting active military members, veterans and their families," said Glen Gunderson, president and CEO of the YMCA of the North. "Whether it's providing a place where kids can make friends and have a sense of belonging, or providing a place for adults to meet health goals, the Y is able to help."
To take advantage of this offer, individuals must visit their local YMCA. To learn more about opportunities for veterans and military families to thrive at the Y on Veteran's Day and throughout the year, visit ymcamn.org.
WHO: 
YMCA of the North
WHAT:
YMCA membership offer featuring a $1 enrollment fee and no dues until January 2018 for veterans, active military members and their families
WHERE:
Any of the 24 YMCA facilities across the Twin Cities and Rochester
WHEN:
Saturday, November 11 – Sunday, November 12, 2017