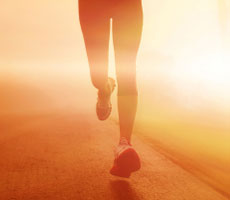 Given the increasing degree of community spread in the United States, all Orthology-affiliated services at YMCA of the North branch locations have suspended operations until further notice. Orthology continues to offer appointments at their main clinic locations. To schedule an appointment at one of their main clinic locations please call 952-594-6088 or visit www.Orthology.com.
Partnership with Orthology brings relief to your local Y
Chances are high that you experience some back pain at some point in your life. If you're a runner training for a race, you might be acutely aware of aches in your hips or legs.  Daily tasks like scratching your back or typing on a keyboard might open you up to tingling or numbness in your arms.
All of these situations are examples where physical therapy can make a difference. Physical therapy services are now available at all Ys in the Twin Cities, with West St. Paul becoming available in late 2019.
The YMCA is teaming up with Orthology to serve our communities and offer a more complete continuum of care—you can work with a physical therapist, a Personal Trainer, and exercise on your own all in one place. Orthology physical therapy services have one goal—no more pain.
Who can visit Orthology
Anyone is welcome to book an appointment—you don't need to be a Y member, nor do you need a referral from a physician.
What to expect
You can start with a free functional fitness assessment, where you'll meet for 20 minutes with a physical therapist to discuss your challenges, and determine potential fit.
Orthology's physical therapy services focus on muscle manipulation and deep-tissue work to help the body heal itself. Over the course of working with a therapist, you might also layer in stretches and/or exercises.