We are humbled by the support and trust of Penny and Bill George and The George Family Foundation. With their generous gift of $2.5M in 2018, the YMCA of the North opened the George Wellbeing Program with the vision of whole person wellbeing and integrative health services being accessible to all. The program has provided over 10,000 wellbeing experiences since opening, enabling individuals of all ages and backgrounds to expand their wellbeing.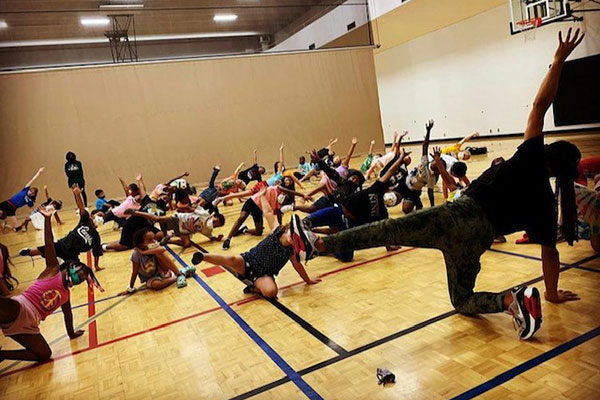 "I'm so thankful for your services. I'm happy to see acupuncture being offered at multiple locations. I truly believe that this is the future… where fitness facilities integrate more health and wellbeing services. I'm just so excited!" - George Wellbeing Program Participant
"I like going to mindfulness club with Chance. I get to learn how to meditate and control my emotions when I get angry or upset." Carliegh, Age 8
With a total giving of $3.1M over six years to the YMCA of the North, Penny and Bill George and the George Family Foundation never waiver in their belief that everyone should have access to transformative services and programming that supports every season of life. Penny and Bill George were founding funders in the power of whole person wellbeing at the YMCA of the North. Our partnership shows the impact we can make on healing the whole-person—mind, body, spirit and community—by working together to open doors.The YMCA shares The George Family Foundation's commitment to improve access to integrative health and wellbeing. With this belief so central to their leadership and the shared mission of the Y, the George Family Foundation's partnership has enabled the Y to serve beyond the physical dimension of health and expand awareness to the importance of serving the mental, emotional, and spiritual dimensions of our communities wellbeing as well—and we are just getting started.