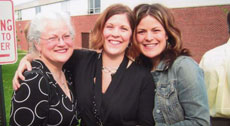 Find inspiration in one member's lifelong relationship with the YMCA.
Beka Butter Grathwol has made the Y a part of her whole life. She's been a YMCA:
Now, she's passing the Y tradition on to her own children. Find out why the Y has—and continues to have—a special place in Beka's life.