Physical Therapy
Orthology physical therapy services combine a wide variety of techniques designed to restore function, range of motion, flexibility, resolve injury, and alleviate pain. We are dedicated to helping people of all ages and abilities recover from pain, soft tissue and joint injuries, musculoskeletal disorders, and various other conditions. The methods our physical therapists use include a great variety of soft tissue and joint mobilizations, manual therapy, neuromuscular reeducation, and specialized therapeutic exercises. We believe in the value of holistic individualized programs for patients so they can get back to the lifestyle and activity level that they enjoy. Our goal is to get you back to doing what you love to do. To move more and to live better.
Our physical therapy approach includes the following service offerings and treatments:
Tension Headaches, Migraines  
Cervicalgia
Thoracic Outlet Syndrome
Shoulder, Hip Labral Tear
Shoulder, Hip Impingement  
Frozen Shoulder
Rotator Cuff Repair  
Tennis and Golfer's Elbow
Neck & Back Pain
Cervical and Lumbar Fusions  
Lumbar Radiculopathy
Hip, Knee Arthroscopies  
Patellofemoral Pain Syndrome
Meniscus Tear/Repair  
All Tendinopathy/Tendonitis
All Sprains/Strains
Achilles' Tendonitis
Plantar Fasciitis  
Chiropractic
Orthology chiropractic services combine a wide variety of techniques designed to restore alignment, range of motion, flexibility, and alleviate pain. Gentle chiropractic adjustments restore balance and communication within the body so the nervous system can function optimally. Chiropractic care is different from the traditional idea of health care or "sick care" our society has today. Our chiropractors find the source of current and potential problems using their highly specialized skill set, and help the body heal itself naturally. We aim to reach your maximum health potential by removing nerve interference within the body and restoring motion to every joint in the body.
Get Started
Orthology & YMCA available at these YMCA locations:
Blaisdell YMCA
Burnsville YMCA
Dayton YMCA at Gaviidae*
Emma B. Howe YMCA
New Hope YMCA
Ridgedale YMCA
Southdale YMCA
White Bear Area YMCA
Woodbury YMCA
*Chiropractic services offered at this location
Meet our providers
Haley Peterson, DPT
Blaisdell YMCA
Along with being a physical therapist Haley has a background in functional medicine.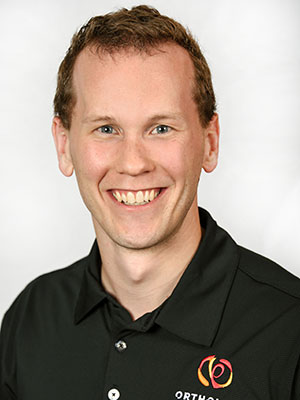 Jon Duellman, DPT 
Burnsville YMCA
Jon works to create specialized strength and conditioning programs to tailor his patient's rehabilitation goals.
David Anderson, DPT
Emma B. Howe YMCA
David uses a variety of manual therapy techniques to address soft tissue mobilization in his treatment plans.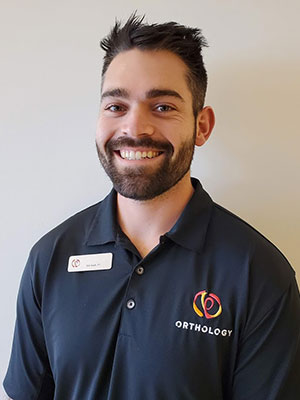 Eric Koch, DPT
Southdale YMCA and Dayton YMCA at Gaviidae
Eric provides exceptional one- on -one care for each patient to create an individualized plan for patient's to meet their goals.
Kyle Traynor, DC
Dayton YMCA at Gaviidae
Kyle aims to restore function and reduce pain through tailored manual therapy, mobilizations, and adjustments.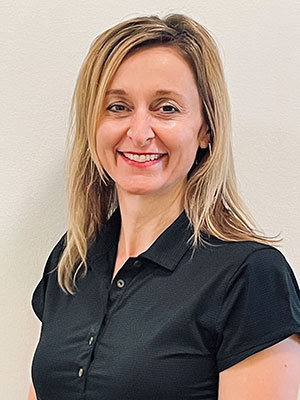 Shawn Steiner, MPT, SCS, COMT, CSCS
New Hope YMCA
Shawn has an extensive background in treating recreational and competitive athletes, orthopedic and neurological cases.
Andrea Price, DPT 
Ridgedale YMCA
Andrea works with a variety of orthopedic, pre and post-surgical patients. She also provides dry needling and dynamic cupping as part of her treatment.
David Rickheim, DPT 
White Bear Area YMCA and Woodbury YMCA
David enjoys working with all sorts of patients, from athletes to work injuries, younger to older individuals, post-op patients to cancer survivors. Dave specializes in gait analysis.