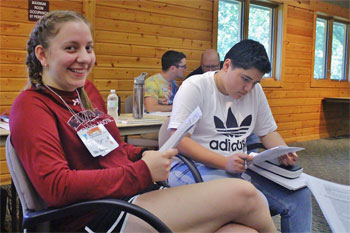 Minnesota YIG is one of the only Youth in Government programs in the country where students revise the election rules themselves. After all, students lead YIG, students run for positions; it would only make sense that students would be in charge of the election rules!
The State Steering Committee is made up of student leaders from delegations from across the state. They met for three days in August to go through the rules with a fine-toothed comb. At a follow-up meeting, they approved the changes, setting protocol for this upcoming program year. They tightened the process for program area campaign speeches, revised election oversight provisions, and took steps to include the disclosure of social media campaign profiles on filing forms, among other changes.
Make sure to give 'em a read, especially if you're considering running for an elected office!
by Levi O'Tool, YIG Volunteer
Hastings Delegation, Class of 2017